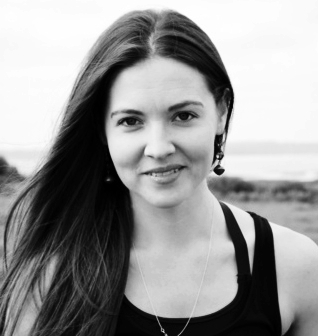 Julie Hyde
Julie is an 200 hour Hatha Yoga Teacher with YTTC Dublin and holds Diplomas in Restorative Yoga, Pre & Post natal Yoga and Sports Yoga with YTI Ireland. Julie's classes are designed to create space and strength within the body, focus the mind and provide greater vitality. About Yoga.
Julie began her yoga journey in her teens and over the years has fallen in love with every aspect of the Yoga lifestyle. Julie is a strong believer that we should never stop learning about ourselves and the world around us and Yoga is the perfect practice to deepen self study. Although Yoga is often challenging, it is in overcoming obstacles that true change happens and knowledge is acquired, both on and off the mat.
Julie is also a qualified Ayurvedic Lifestyle consultant. Ayurveda is the sister science of Yoga.
She continues to learn and grow as a student of Yoga and is passionate about sharing and inspiring others within the ever growing yoga community. Through her classes, workshops and recipes she aims to inspire others to cultivate a healthier lifestyle.
Julie lives in Co. Clare with her husband and their 2 little boys.
Kind words
"My favourite part of my week - look forward to it. Great for the body and soul." - AB
"Julie is a beautiful and balanced yoga teacher with a special sort of ethos. Through her classes, workshops and online work she has kept me engaged and focused on both my practice and also on the importance of a balanced lifestyle both in and out of yoga. Thank you Julie i look forward to continuing to work with you" AW.
"I have been attending Julie's classes for a number of years now and I can honestly say that I feel lucky and grateful that she is sharing her practise with us in this area! I have found a great connection with Julie's approach to yoga that has resonated with me and led me to begin to change the way that I view the world. The techniques for focus, breathing and relaxation that I have practised have permeated into other areas of my life and helped to relive stress and achieve a better work/life balance. In the physical practise, for someone who once could not touch their toes, I can tell you that a regular yoga practise with Julie means I can now not only touch my toes, I can keep up when we try new balancing poses or strong poses! It's great to be on this journey with such competent compassionate teacher like Julie." Fiona
"Juile's yoga classes are always welcoming. Julie's energy fills the session with positivity which I feel grounds me. I always leave calm and unflustered, happy. Thank you for this great gift you share Juile." GClifford
"My yoga practice with Julie is the one class I have stuck with over my many years of exercise, I just purely love it and I am by no stretch of the imagination the best in class, however, with Julie you never come away feeling that, it's quite the opposite, you come away feeling all postures are within you and possible, I got lucky when I joined Julie's yoga class."